Hi everyone! I'm so glad you could join us for our special blog hop! Today marks the 40th anniversary of Earth Day, so what better way to celebrate it than with a
Create It Green
Blog Hop?!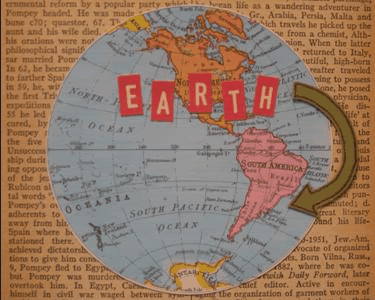 You should have arrived from
Alexa
's blog. If you just happened onto my blog and didn't realize a blog hop was taking place, you can go back to
Create it Green
and start the hop. You won't want to miss all the Earth Day Inspiration or the amazing prizes from our generous sponsors! Make sure you leave a comment on each blog on the hop since winners will be drawn from the comments!!
We had some awesome companies donate some digi images, as well as some amazing recycled paper from
Greenfield Paper Company
! I choose to use the different types of paper Greenfield sent to create a fun note card set!
My Mom has such a green thumb that I know she'd be so happy to "plant" these cards, that is if she actually takes it apart! I have a feeling she wouldn't want to, ha! I used the
Hemp Paper
as the base, and the cuts are from the
Handmade Plantable Seed Paper
! So really, you can send a bouquet of flowers in a simple envelope! ;)
I wanted to highlight the paper on these cards. Sometimes I get so caught up in all the little extras I can add to a card that I forget my first love - paper and color! So these were fun to keep simple and focus on the cool paper!
This blog hop will run from today, April 22nd until Sunday, April 26th, midnight PST. We will be drawing for winners on April 27. (I am only participating today, but there are other blogs going all four days!)

So, how about a prize?! In addition to sponsor prizes, I have some blog candy! I cut out a bunch of flowers and butterflies for one lucky winner! Please leave a comment and become a follower, and I will draw a random winner after the hop is over! Good luck!
Your next stop on the hop is
Deanne
!
SuppliesCS:
Hemp paper, Seed Paper by Greenfield Paper Co.
Misc:
Little Leaves, Birds & Blooms, Flower Layers and Beautiful Butterfly dies w/ Big Shot, buttons